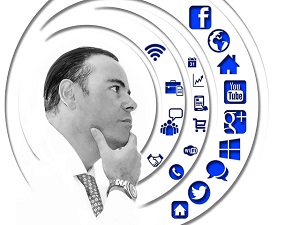 There are lots of choices when it comes to designers for your website. Countless individuals and companies offer services, all the way from free to thousands of dollars. So which one is going to work for you? Some of these tools won't deliver what you're looking for, and some will. If you really need an update to your website, and you want a unique, flavorful website, then shelling out the money for a developer might be the way for you. However, choosing carefully is important.
There are several factors you should consider when searching for a developer for your site that will help you make the best decision for your business.
1. Are you willing to work remotely or locally?
Before you start interviewing web developers, you must first decide if you insist on working with someone locally that you can meet with face to face or if you're willing to work with a firm remotely by phone and email. Willingness to work remotely will gain you access to a larger pool of developers, but not being able to meet one on one presents its own set of problems when trying to get the right look and feel for your site.
2. Decide on your budget.
Believe it or not developers charge a wide range of fees for creating your site. Often the larger firms will have the most talent but charge far more than smaller development companies. Before you start talking to various developers, decide on what your budget will be for and use that as a guide when looking at the fees charged by developers.
3. Have an idea about your site.
Developers will need guidance on what you are looking for on your site so they know how to proceed. Formulate a basic plan for how you want it to look and feel and what content you want so that you can get a more accurate description of the costs of development.
4. Examine developers' portfolios.
All seasoned web developers will be able to easily list a variety of sites they have created for other clients with their addresses. Take the time to visit each site and evaluate them based on their content and design. Make a list of your favorites and narrow your list of developers based on sites you loved or even hated.
5. Gauge their interest.
A web developer that is truly interested in working with you will want to know more about your business. Yes, they will spend time talking about their accomplishments and websites, but the developer that focuses the meeting on your business is the one you want working for you. Developers that take the time to learn about your business ahead of time will probably be more prepared to design a site that suits the needs of your business.
6. Learn about their services.
Some developers offer a variety of services on top of the initial development that could be advantageous to your business. For instance, some companies will host the site for you and handle all of the aspects of bringing your site online. Others will provide regular updates for you which can add excellent value to the cost of the website.
Choosing the right web developer can be a daunting experience especially if you don't have much expertise in web design yourself. However, choosing the right web designer can be simplified if you examine what they have done in the past and you listen carefully when they describe how they can help you. Whatever you do, don't design the website for your business for yourself unless you have the experience needed to create a website that is both professional looking and informative. You could end up with a website will actually hurt your reputation instead of help it.