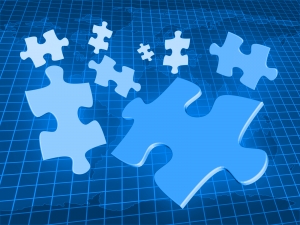 There is a lot of information available to businesses today. The biggest challenge is how to use it. Big data, as the experts call it, is the vast amount of information that is available. This comes from many different sources and can become available almost immediately. The problem with big data; it can be overwhelming. There is so much information that you may find you are unsure of where to start and what to do with it. Here are 5 ways you can make big data work for you.
Google Trends. Google search is commonly used to find websites and information, and Google Trend will allow you to explore related term searches. Input a keyword or phrase into Google Trend, and it will relay the top related search items. This big data will reveal what people are searching, and some insight. Use the results to create focused content with pictures and attract new visitors to your website.
Social Media. Keep track of what members are saying about your brand, a competitor, or relevant terms to your business. Each is an opportunity to respond. There are tools that range from professional level to free, and they will display results across all places you want to monitor (i.e. Facebook, Twitter, blogs, images, or videos). Careful monitoring will allow you to engage with customer, respond, show your interest, and maybe even solve a problem. Possibly turning a cynic into a supporter.
Social Graph. Stay engaged with people on your social networks. This could be potential customers, bloggers, or other influential people. They spend their time and energy developing content, and appreciate it when you engage with or comment on it. Use these opportunities to strengthen connections. This will also help to understand how they think.
Website Traffic. Big data can tell you who is visiting your website. There are free tools available that will report information about your site visitors including, how often they visit, gender, age, income, education, ethnicity, city, number from mobile, or other information you may need. Knowing this information can help you target the content on your website.
Retarget. Cookies have changed the way advertising is purchased. You can now work with companies that will place a cookie with your site visitors, allowing you to customize ads tailored to them. This technique allows your business to advertise only to the users that have already visited your site. When used carefully, this can be an effective and simple use of big data.
Regardless of the size, type, or scale of your business, there is big data available for your use. Multiple applications are either free or accessible on a subscription basis. Use of this information will become the customer experience differentiator. Position your business for this customer connection.