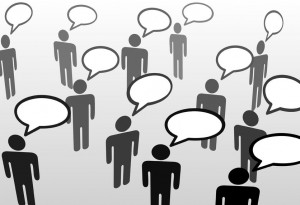 In the midst of the Technology age, social media is a key segment to any marketing strategy. However, with all marketing decisions, it is critical to identify the platform of greatest success. The key to any social media platform is to stay involved, which requires constant monitoring and a prepared responder. Most businesses will do well be choose three of the most appropriate platforms and focusing time to make them great.
Facebook
Facebook is one of the most powerful social media platforms simply because of its number of users. A profile is an ideal location to choose what you want users to see and know about your business. The goal with this platform is to portray your business as friendly, and intimately familiar with customer needs. Here, social media allows you to add the soft side of your business with pictures of family at the company party, customer successes, or aid projects.
Industry: Any business with a long-term commitment to building relationships
Google+
Google+ is about people and businesses that form communities based on interest, industry, or any topic. These communities allow users to share questions, content or comments to other users who are also interested. Small businesses can use these communities to present themselves and have their products/solutions to a receptive audience.
Industry: Any business with a passion for a product or service
LinkedIn
LinkedIn is about growing connections in the business world, and being known and available when your services are needed. The groups and discussions can provide an opportunity to discuss your strengths, ask and answer questions, and solicit advice. The posts are not visual, but engage readers with articles and blogs pertaining to who you are and what your business can share.
Industry: Service providers, professional consultants, business development
Pinterest
Pinterest is about pictures, videos, or other images that are pinned or posted to your pinboard. The audience is largely female, and ideal for businesses that can say a great deal about products or services through visual imagery.
Industry: Travel, decorating, fashion, food, wedding planning
Twitter
Twitter is for a business that prefers to reach people directly, in the moment. A short message can be sent out, and can have a profound impact on the perception created. Unlike other social media sites, Twitter is just in the moment.
Industry: News or information sharing, product updates or recalls, service announcements
YouTube
YouTube is visually driven and watched worldwide. The key for featuring your product or service is to portray it in an unforgettable way. Before getting started, it would be worthwhile to watch a number of videos and see which ones are generating the larger hits.
Industry: All products or services set apart with how to's, demonstrations, or introducing new or unusual