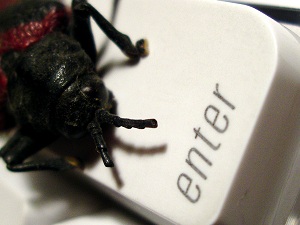 It's likely in the next year or so that we'll see massive increases in cyberthreats such as more cyberattacks, hacking for profit, and more activity in well-known hacking groups such as Anonymous. According to McAfee, hackers are going to refine and evolve their techniques this upcoming year in ways that will take advantage of not only our wallets, but our personal data. Some threats, the company says, will even be based on political agendas and "extreme" causes.
New Mobile Tablet and Phone Threats
Worm infections for phones are only just beginning, says McAfee. Once a worm has infected a phone or tablet, it will purchase malicious apps and use those apps to steal near-field communications. NFC and other "click and pay" applications make it incredibly easy for a phone to be infected, especially if the phone or tablet often hooks into unsecured networks at airports and coffee shops.
Ransomware for All
Ransomware kits have begun to make their way into the market, encouraging those with meager coding and programming skills to make their own efforts to extort money out of the public. The Windows platform is especially vulnerable, especially when it comes to ransomware that locks a system, making it impossible to access data from the infected computer. Ransomware leaves a message on your screen that says if you do not pay up, you cannot regain control of your computer.
Hacking as a Service
Because of the combination of hard times and the increased number of hackers willing to share their insight, a new service is on the rise: paid hackers. The number of invitation-only, fee-paying hacker forums is on the rise, full of those who have confirmed their identities. These hacking forums have discovered a way to provide hacking services in a shopping-cart fashion with the anonymity of the hacker providing the services intact.