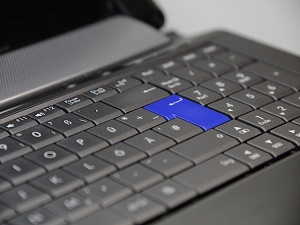 The PC market continues to show signs of weakness as more and more consumers continue to shun traditional laptop and desktop offerings in favor of tablets and increasingly-powerful smartphones. Many PC makers have reported sluggish sales, and the trend only seems to be on the rise. HP has faced particular difficulty and has even announced that it plans to split its company in two, with one company focusing entirely on the PC market while the other shifts its focus to more service-oriented products.
HP Earnings Fall
Meg Whitman,HP CEO, announced a 2 percent drop in earnings in the last quarter which marked the company's 12th consecutive revenue decline in the last 13 quarters. For this last year, revenues for the PC leader dropped by 6 percent from the previous year with HP reporting a net income of $1.3 billion on revenue of $28.7 billion in the last fiscal quarter. While the company remains profitable, profits are down. This is mainly because of the shrinking PC market.
No Signs of Life
There are very few, if any signals that the PC market will spring to life anytime in the future. Industry analysts believe the market should level in the next two years, but no significant growth is expected as more and more businesses and individuals adopt mobile technologies such as tablets for their day-to-day operations. The only good news is that the market isn't expected to shrink significantly this year with predictions ranging in an expected contraction of 2.7 to 3.7 percent. This shrinking market currently represents the single-largest sector of HP's business, accounting for a full 30 percent of its $112 billion annual revenue.
Potential Growth for HP
While PC sales continue to flounder, HP still remains a strong company with plenty of growth opportunities. Investors are cautious but optimistic about the upcoming split of the company. Even though HP may encounter huge charges to their bottom line over the course of the split the two new companies should emerge stronger than the current, singular organization.
While PC sales may remain flat, HP can work to increase its profit margins on each machine they sell to remain viable in this new age of PCs. Currently, however, HP's biggest potential for growth doesn't rest in its PC brand. Big data and software services are growing exponentially, and HP has already begun offering products and services designed to help businesses collect and analyze the vast amounts of data that are being collected about their customers.
Times are definitely tough for HP and many other PC manufacturers as sales of desktops and laptops have slowly ground to a halt while more and more users adopt a more mobile way of computing. While PC sales aren't dead yet, they are definitely not the booming business phenomenon they once were, and the market is expected to remain flat for years to come.
PC makers like HP must explore other potential revenue streams in addition to simple PC sales if they hope to remain competitive over the next few years. They should be offering more service-oriented products and analytics models as businesses move to take advantage of the big data craze.