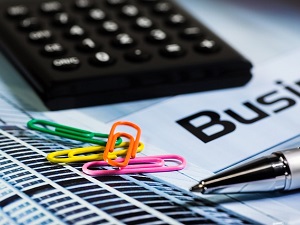 It's likely you have a business plan, but have you looked at it lately? An up-to-date business plan can make all the difference when it comes to making money and keeping your company on a clear path to success. If you haven't updated your business plan lately, you should be thinking about it more often than you are.
What You Should Look at Monthly
You don't need to update your business plan every day, but whipping it out to give you important reminders on at least a monthly basis is essential. Every month you should be looking at your business plan to see if you're on track with your financial gains and losses to make sure you're where you want to be. If you're not, this is a great time to plan a monthly meeting to get you on track. In addition, you will want to look at the goals and future deadlines you have written into your business plan. Have you gotten enough customers this month? Have you redesigned that page on your website like you said you would? Knowing where you are is more important than ever.
What You Should Look at Yearly
The yearly update should be more of an overhaul in many cases, especially since small businesses morph and change so quickly. Look at your old plan and see if it's appropriate for revision. If it isn't, scrap it and start over with just a few essentials from your last business plan. Whether you scrap or you decide to simply revise, make sure you include new market strategies, problems you've encountered and solved, and potential issues you may want to solve for others in the next year or so. This will all help expand your business in big ways.
Why You Should Be Updating Your Business Plan
The business plan needs to be ever-changing, otherwise your business is stagnating. If your business is stagnating, then you're not finding new, improved ways to bring in customers and business. Your business plan is a guide and, as it says in the name, a plan – things will not always mold to your plan, but you can track your results by comparing them to what you had planned in the first place. You can also observe flaws in your thinking and correct any assumptions you might have made prematurely – all by looking at your business plan.